Maeve and I lived opposite each other, on top of one of the Brighton hills. One day she invited me to have dinner with her in a Buddhist vegetarian restaurant in Croydon. It seemed a bit strange to travel all the way to Croydon for our dinner when two steps away in Brighton we had an embarrassment of choice in the restaurant line, but Maeve raved about the place, and I was happy to have company and an outing that summer. So I strode gaily across the Level and up Trafalgar Street to the station where I met Maeve and we jumped on the London train. The short walk from East Croydon station to the restaurant gave us a glimpse of what you might call the arse end of the town, though I'm still not sure there is a better end. But once we got there we found ourselves ensconced in a haven of scented candles and delicate sprigs of flowers, and the food was light and exquisite. At the end of the meal we shared an ice-cream sundae, and perhaps emboldened by the intimacy of the collision of spoons and the sugar induced ecstasy, Maeve declared her love. She apologised for her bad timing – she knew I was still recovering from the end of the American dream. In fact my sorrows were the last thing on my mind. The whole Croydon thing had become a bit of an adventure. We were very giggly on the train on the way home, like two schoolgirls sharing a secret joke. Maeve came back to my place. I swigged some brandy, lit a candle, and we went to bed.
Maeve and I quickly became an item. She moved into a basement flat round the corner from my place, and filled its back yard with colourful flowers. We spent many happy hours there drinking cups of tea or glasses of wine. We liked to go walking on the Downs, and I decided to get myself a pair of proper walking boots. After some trials and tribulations with leather and Gortex, I finally found a pair that did not give me blisters. We would set out clad in our boots, waterproof jackets and comfortable trousers, with oatcakes and cheese and apples in our rucksacks. Maeve's brother Bill, who lived in New York and worked 'in fashion' often sent her the free gifts that had turned up in his office – designer scarves, pallets of eye shadow in unlikely shades, blusher, lipstick. Maeve passed all of this on to me, and I tried it all. I would set off on the Downland walks in the boots and the trousers with several large pockets, and a face plastered in clashing shades of powder. One day Maeve looked at me as I was applying Bill's latest gift to my slightly wan visage, and asked why I needed so much slap on to go out on a country walk. I wasn't sure at all how to answer this. But the same day, despite the excess of slap, Maeve took a picture of me lying on the picnic rug and smiling happily at her and later pinned it on her noticeboard.
Shortly after this I was introduced to Maeve's parents who came over from Belfast for the weekend. Maeve's mother Joan raved about Maeve's floriferous back yard which compared favourably, to the 'broown floowers' that Maeve's Dad insisted on planting in their own garden – 'you can't tell the difference between them and the soil!'. Joan seemed to approve of me almost as much as Maeve's trailing lobelia. 'It's all girls in Brighton and all boys in New York' she commented on her two queer children. After a cup of tea Joan got the Ajax out and attacked the kitchen, which despite Maeve's best efforts still bore the greasy traces of the previous occupant – the 'glar' as Joan called it. This activity did not disturb a single hair of Joan's finely coiffured head, onto which her hair was piled high in blond coils adding at least six inches to her otherwise diminutive height. More inches were added by the high heeled, laced ankle boots that Joan wore, even to clean the kitchen. She tottered about in them and I could not help admiring her commitment to glamour, even if being with Maeve had taught me the joy of striding out into the world with the love of a good woman in my heart and sturdy boots on my feet.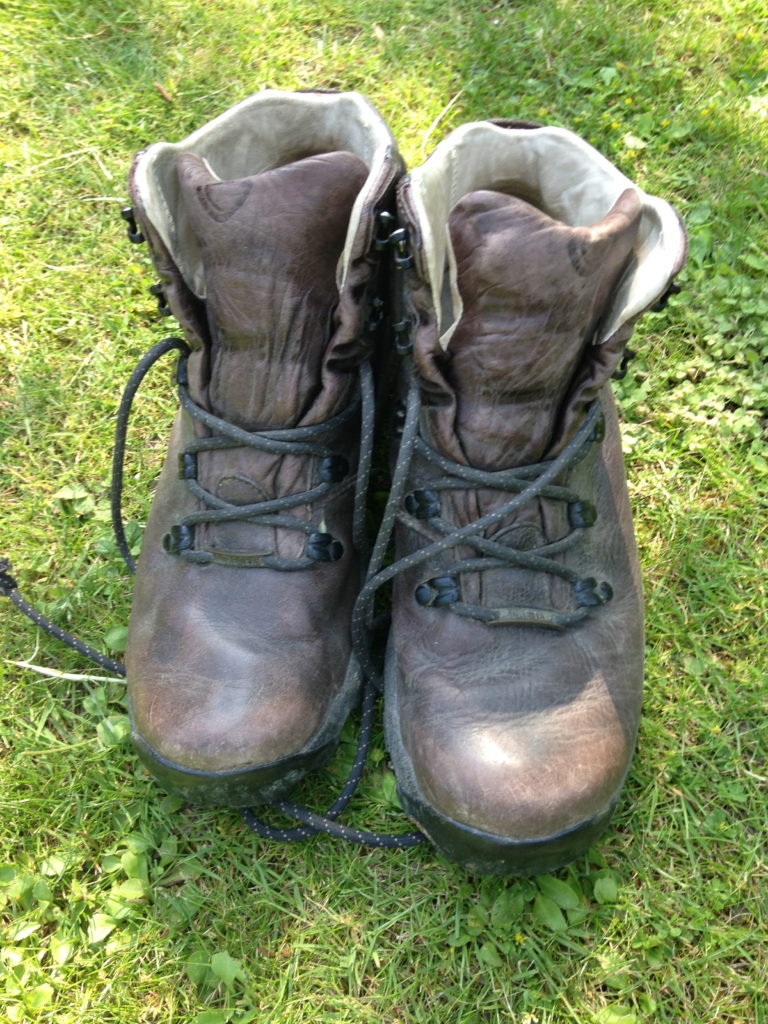 Save